Read all the latest news and updates about the Odyssey Festival for this year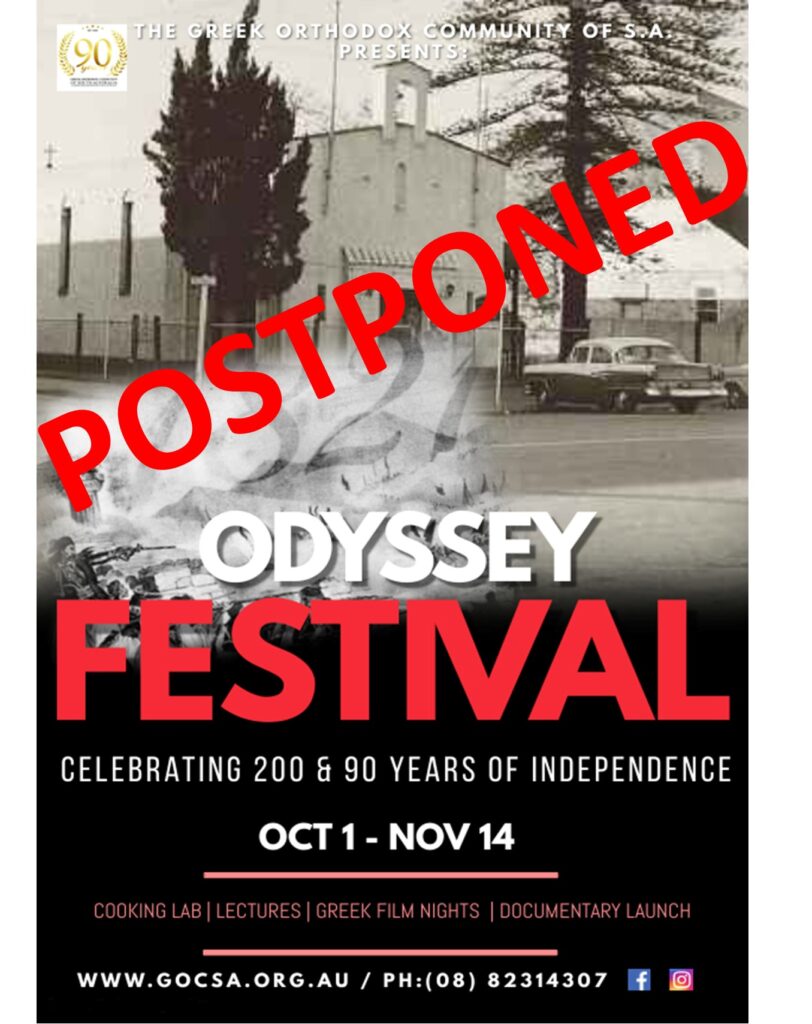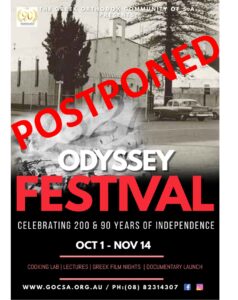 MEDIA RELEASE
ADELAIDE'S HELLENIC CULTURAL FESTIVAL ODYSSEY POSTPONED
Dear members, Hellenes and Philhellenes
After much deliberation it has been decided to postpone the 2021 Odyssey Festival due to the uncertainty of COVID-19.
The conditions / restrictions that are currently in place mean the Odyssey Festival will not be going ahead this year after organisers deemed it "unworkable" due to the limit on gatherings as well as further restrictions relating to these gatherings.
We have also taken into account in arriving at our decision, the uncertainty associated with the current COVID climate especially with NSW and Vic our two largest Australian states having great difficulty in containing the virus.
The cancellation of Odyssey is done with great caution and understanding of what the near future holds in regard to what the Health Authorities may direct the general community at large to do should there be an outbreak of COVID in the SA Community.
Coupled with the fact that there is no certainty around when these restrictions may lift or in fact tighten, running the Odyssey would be unviable and at best, extremely risky particularly with COVID-19 lockdowns and border restrictions interstate.
The GOCSA prides itself on delivering a high standard event and believe that with all this in mind we would not be able to provide our exhibitors, partners/sponsors or patrons with the enjoyable experience they so rightly deserve.
The President together with the Administrative Council regrets any inconvenience caused and hope that we see you all at Odyssey 2022.
We as a committee now turn our attention to planning for Odyssey 2022 including the Greek Film Festival and trust that by early 2022 our lives will have returned to some level of normality once again, and we are back celebrating and sharing our Hellenic culture with the rest of the South Australian Community.