It was the ultimate Greek bouzoukia night for hundreds of guests who attended the special music event "Pame sta Bouzoukia" on Saturday 7th of October at Olympic Hall as part of the Odyssey Festival.
A real treat for Greek music fans who enjoyed endless fun the Greek way as well a night for discovering local talented musicians who carry the Greek music culture on their shoulders.
Around 20 bouzouki students from the Con Dalagiorgos School of Music literally rocked Olympic Hall with an amazing show case performance featuring classic Greek hits that had an impact on the history of Greek music.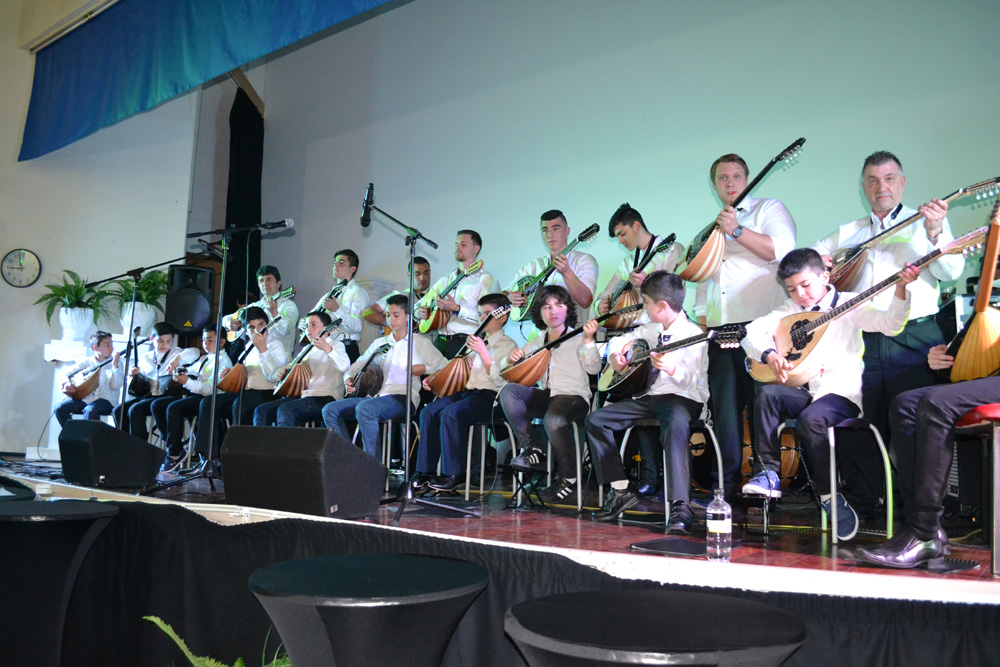 Songs such as The Zeibekiko of Evdokia, The Best Student, Dance Sirtaki and many more echoed inside the pack-out venue and the audience responded accordingly as the young bouzouki players owned the stage.
The event was also dedicated to the work of famous Greek composer Giorgos Mitsakis with most of his songs dominating the evening, as musician Con Dalagiorgos and band Zeus offered the best bouzoukia experience.
The first part of the evening featured performances by the young students who shared their talent and passion for the bouzouki and Greek music in general.
The second part was jam packed with dancing, live singing by musician Con Dalagiorgos, Tsambika De George and band "Zeus" who played and performed all-time favourite dance tunes.
Olympic Hall turned into a Greek night club, similar to the ones in Greece to accommodate the needs of that special music event. It was so popular, it became the talk of the town.
Apart from great music, patrons enjoyed a variety of favourite grilled dishes and along with wine, dance music and good company, the atmosphere was such that left no choice but to simply have a great time.
Guests were impressed no only by the event's program but also by the Community's hospitality and generosity.
In the meantime, social media were inundated with photos and videos that people uploaded to share the fun and the talent witnessed during the event.