On behalf of the President Bill Gonis and the Executive committee of the Greek Orthodox Community of SA (GOCSA), we pay our respects and send our condolences to a wonderful and beautiful person in Detective Chief Superintendent Joanne Shanahan APM.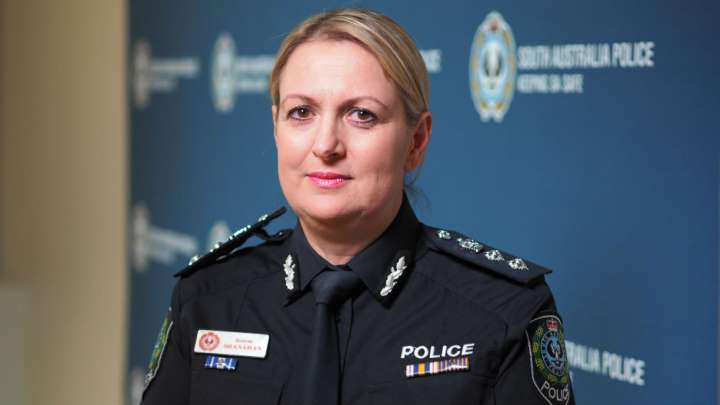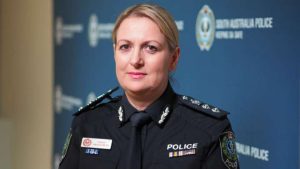 Det. Chief Superintendent Joanne Shanahan joined the South Australia Police in 1981 and was designated as a Detective in December 1992. She served in both uniformed and CIB roles, including specialist crime areas, until her promotion to the rank of Inspector in 2002. She has shown superior leadership and commitment in the field of family and domestic violence with her involvement in this complex area beginning in 1999 as the Officer in Charge of a Local Service Area Family and Domestic Violence Investigation Unit. In 2010 she was selected for an exchange with the police in the United Kingdom so she took on the role of a District Commander for 3 months.
In 2013 she was integral to the development of the Multi Agency Protection Service (MAPS), leading the cross-government project team from concept stage to implementation in 2014 when she was appointed as the inaugural Officer in Charge of the Family and Domestic Violence Branch.
Last year in the January Australia Day Awards Chief Superintendent Joanne Shanahan received the Australian Police Medal – an award that recognised her distinguished service and hard work.
In 2019 GOCSA invited Joanne as a guest speaker for International Women's Day. It was there where Joanne was asked about her life and SAPOL, she responded, "I have been in SAPOL 38 years and it still is exciting as when I first joined. I still enjoy coming to work every day. I was the first Officer in management to have children and still am the only woman in our Executive group with children. I must say that I have been able to do what I have in my personal life and professional life because of my family and friends, they are important. It has been my mother, father and husband that have cared for the children when I have been at work, it has been my friends that have inspired me and kept me going when I have failed and it is the same people that I share the great moments with and laugh with. I thank those people."
That is who Joanne was – a proud mother, devoted wife, loving daughter and a loyal friend – her parents long-time, loyal GOCSA members, Mr and Mrs Panayiotou always proud of Joanne, who would ever have believed this tragedy today could have unfolded the way it has.
Thankfully Joanne's husband Peter was not seriously injured in the crash and has been released from hospital and is with their two adult children.
Our thoughts and prayers are with the Shanahan and Panayiotou families over the tragic, heartbreaking loss of Joanne. Together we grieve with the families, friends and the entire South Australian Police family during this most difficult time.
We also express our sincere condolences to the family and friends of Tania McNeill who also lost her life in the same tragic incident.
May both Joanne and Tania rest in peace.
Peter Ppiros
General Secretary
Greek Orthodox Community of SA