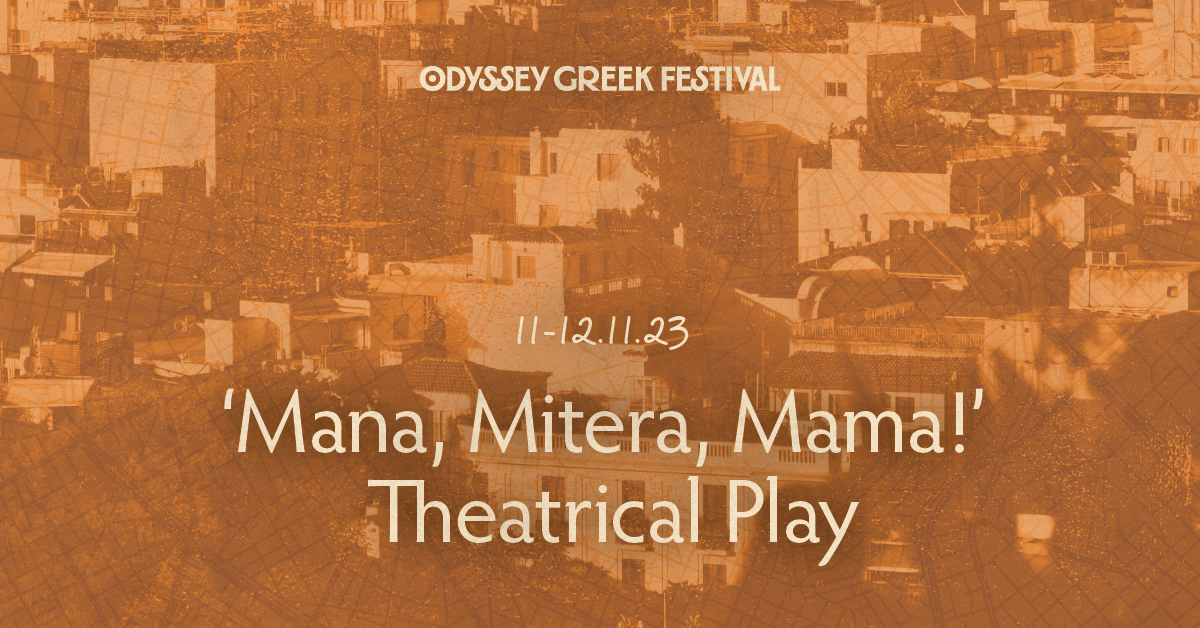 Saturday, 11 November & Sunday, 12 November
In the era of 'Metapolitefsi,' the 'flats-for-land' system changes the landscape of Athens. Two
sons convince their eldery mother into trading her home for a new apartment. Yet she grapples
with doubts about the construction's progress, alienation, and the loss of her cherished roots.
This contemporary comedy-drama production captures the harsh but true reality many people
faced, to bring the audience on a rollercoaster journey of emotions. Performed in Greek.
Bar service available through the night.
Book via the office on 8231 4307.
Written by George Dialegmenos. Directed by Dimitris
Avdoulas. Produced by GOCSA Theatre Group.
LOCATION: Olympic House – 288 Franklin Street, Adelaide 5000
TIME: 7:30pm
TICKETS: $15