Hundreds of Hellenes across Adelaide celebrated the 196th Anniversary of the 25th March Greek Independence Day, joining the millions of Hellenes across the globe.
The celebrations took place at the Cathedral of Archangels of Michael and Gabriel in the city on Sunday March 26 featuring a memorial service, laying of wreaths as well as students' presentations.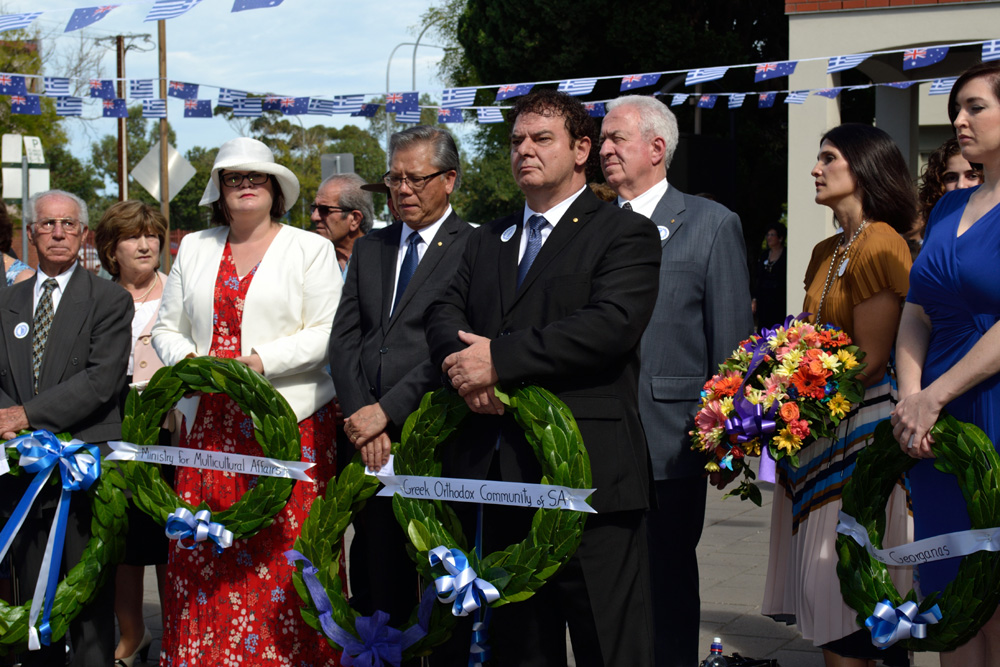 His Excellency the Hon Hieu Van Le, Governor of S.A, Chief Justice Chris Kourakis, Hon Zoe Bettison MP, Minister for Multicultural Affairs representing the Premier of South Australia Hon jay Weatherill MP, Ms Rachel Sanderson, Member for Adelaide and Shadow Minister for Child Protection representing the Leader of the Opposition Mr Stephen Marshall Ms Jayne Stinson on behalf of Mr Steve Georganas, Federal Member for Hindmarsh, Ms Jo Chapley, Candidate for Dunstan and Mr Norman Schueler, Deputy Chair of the South Australian Multicultural and Ethnic Affairs Commission, representing Ms Grace Portolesi, Chair of the Commission were among the official guests who attended the event along with representatives from local Greek Clubs and Associations.
The celebrations began with the Great Doxology inside the church which was accordingly decorated to reflect the spirit of the day.
Greek flags and students in traditional costumes of the era added to the sense of national pride and patriotism. The great doxology was followed by a short memorial service outside at the church's courtyard with clergy and guests paying respects to those heroes who fought for Greece's independence.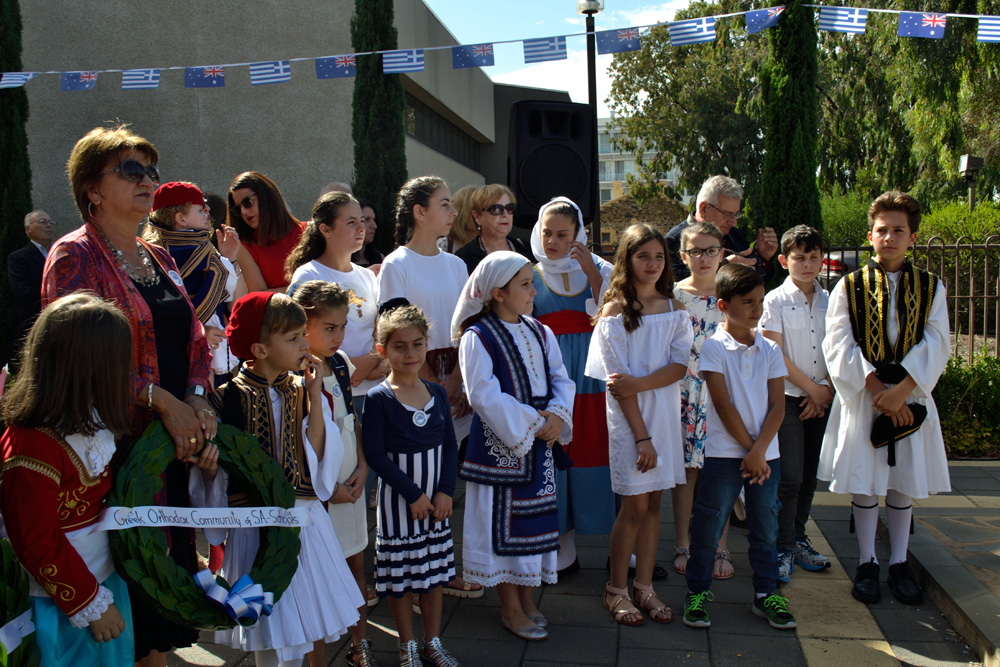 In his celebrative message Mr Bill Gonis stressed the importance of continuing the tradition of the 25th March Greek Independence Day through the Community's Greek School programs.
The message was followed by the laying of wreaths and the one minute silence in memory of the fallen heroes, to conclude with poem recitals and the national anthems.
The celebrations however continued later in the day with a spectacular Schools event at Olympic Hall.
Hundreds of students gathered at the Hall to participate in a series of presentations featuring poems recitals, short plays and singing.
Meanwhile the students from the Community's Dance Academy gave an unforgettable performance as they presented traditional dancing closely related to that part of Greek history.
The hundreds of parents and grandparents who attended the event as well as members of the Executive and Supervisory Councils made sure the efforts of both Schools and Dance Academy students were acknowledged with endless applause and cheering.