With a magical concert dedicated to one of Greece's most acclaimed composers Mimis Plessas, the Odyssey Festival came to a close on Saturday night at Woodville Town Hall. The sold out music spectacular, took patrons through a journey into Greece's golden era of music and film in the 1950s and 1960s. "The Odyssey Festival this year couldn't have come to close in a better way. Tonight, Greece's golden era of music and film came to life on this very stage," said Mr Gonis, President of the Greek Orthodox Community.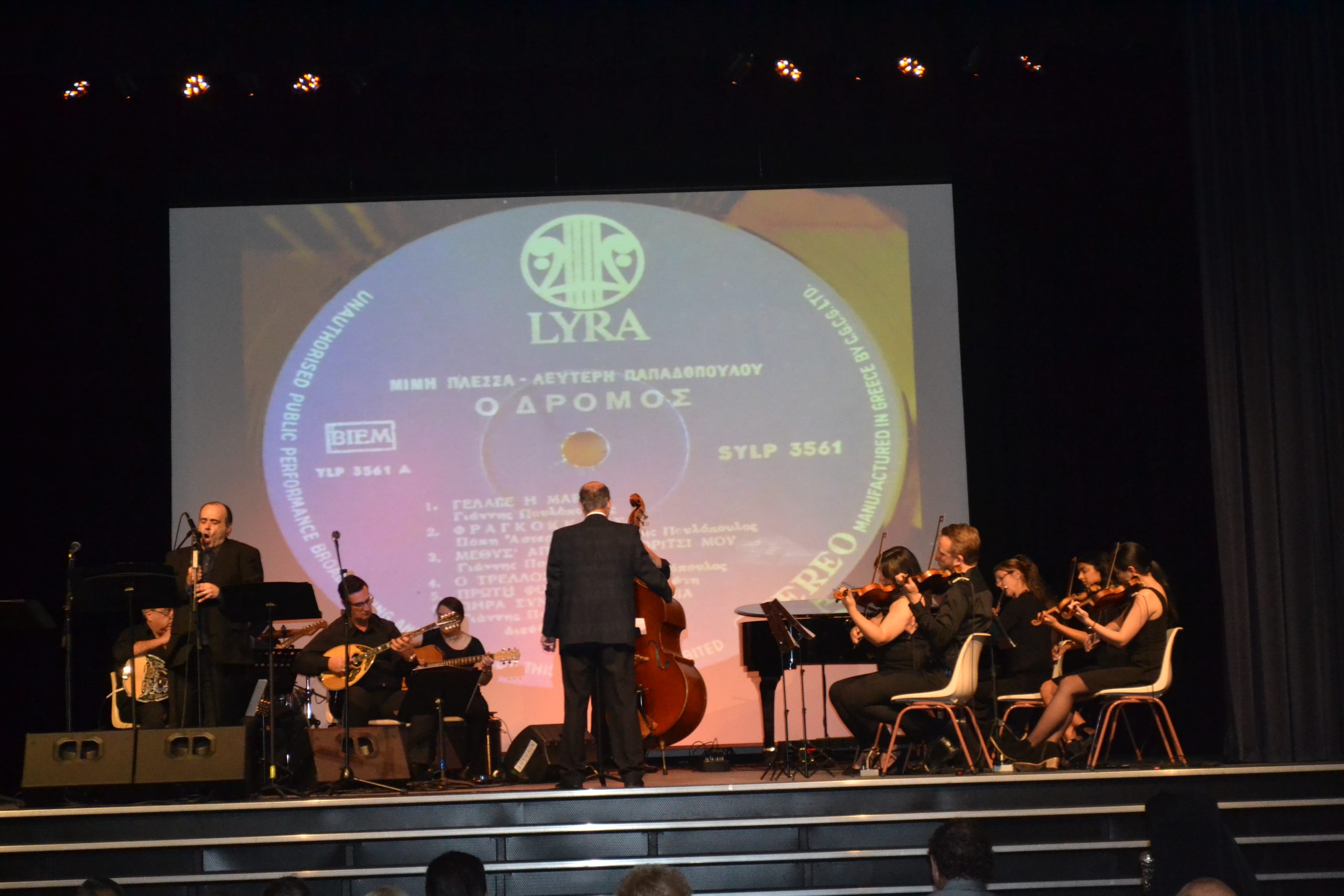 A 16-piece orchestra featured songs from Mimis Plessas' album "The Road" (O Δρόμος), as well as a variety of other hits which shaped the Greek music scene and catapulted many Greek singers to stardom, namely Nana Mouskouri, Yiannis Poulopoulos, Marinella, Rena Koumioti and list goes on. "The Road" was released in 1969 and is still the highest selling Greek album of all time.
Performed by local vocalists Poly Arabatzi, Tsambika DeGeorge and Jim Moutzouri, songs such as "To Agalma" (The statue), "Ksimeroni Kyriaki" (Sunday is dawinig), "Methise appose to koritsi mou" and many more, captured the audience, bringing back fond memories from the homeland. The second part of the event was a dedication to those songs that went hand in hand with some of Greece's most popular films of the 50s and 60s, bringing to life great cinema and music moments.
As the concert concluded, Mr Gonis congratulated the 16-piece orchestra and musical conductor John Kourbelis for a flawless and indeed mesmerising performance. "I thank the musical director Mr John Kourbelis, the musicians and fabulous singers for an outstanding performance and a concert thoroughly enjoyed by the audience," he said. The two hour orchestral concert concluded around 10.00pm sealing the success of the Odyssey Festival for yet another year.