The Greek Orthodox Community of S.A., along with millions of Greeks around the world, celebrated the Assumption of Virgin Mary, namely Dekapendavgoustos, on Thursday 15th of August 2019, one of the most important religious events in the Orthodox Calendar.
A summer event in Greece, a winter feast for the Greeks of Australia, the Assumption of Virgin Mary, drew thousands of people to our Croydon church to attend the morning service and enjoy the feast that followed.
Our Croydon Church of 'Koimisis Theotokou' which bears the name of the divine milestone was the epicentre of celebrations in Adelaide welcoming myriads of parishioners who came to pray and receive the blessings.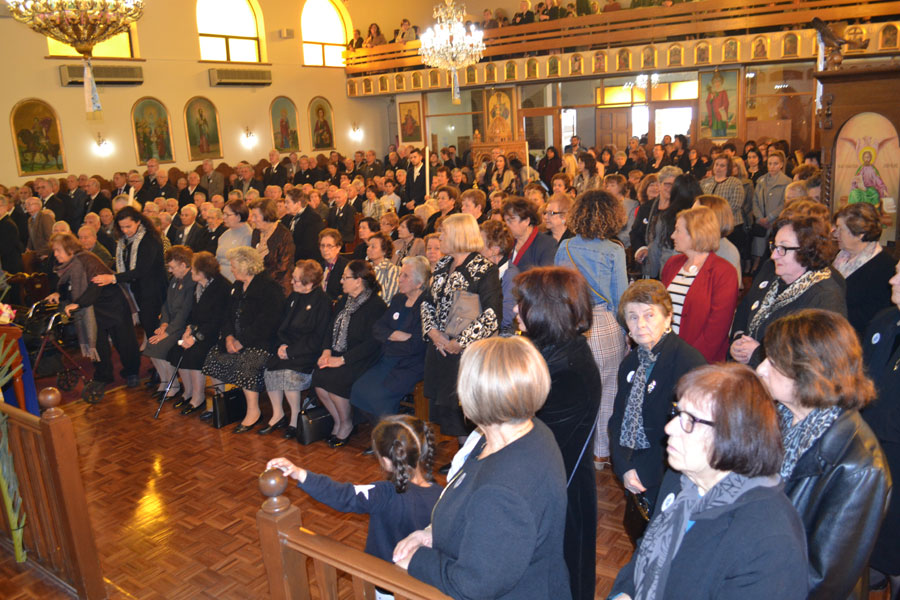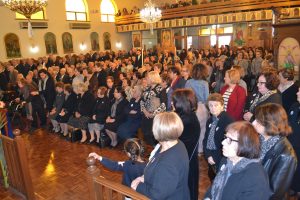 Among the official guests who attended to the celebrations was The Hon Jing Lee, Assistant Minister to the Premier on behalf of the Premier of South Australia the Hon Steven Marshall, The Hon Irene Pnevmatikos MLC, Member of the Legislative Council on behalf of the Leader of the Opposition Mr Peter Malinauskas, Ms Connie Bonaros MLC, Member of the Legislative Council, Mr Michael Atkinson, former Speaker of the House of Assembly Mr Michael Atkinson, Ms Angela Evans, Mayor of the City of Charles Sturt, Ms Andriana Christopoulos, Member of SAMEAC on behalf of Mr Norman Schueler, Chair of SAMEAC and Mr Trian Gonis on behalf of the Federal Member for Adelaide Mr Steve Georganas.
The celebrations for The Assumption of the Virgin Mary annual began on Wednesday night with the Great Evening Vespers and the Mystery of the Unction of the Oil conducted by His Eminence Metropolitan Chrisostom.
Thursday morning saw the church packed out with parishioners attending the Great Divine Liturgy and the Blessing of the Five Loafs conducted by His Eminence Metropolitan Chrisostom of the Autocephalic Greek Orthodox Church of America and Australia.
The Great Divine Liturgy was followed by the procession of the holy icon of Virgin Mary around the block where the church is located, with parishioners, official guests and clergy attending.
The two-event concluded with the annual feast as the church's outdoor area was transformed to a true Hellenic funfair.
Tents and stalls occupied the courtyard with barbeque grills on full swing.
The Greek culinary aromas filled the surrounding streets and thousands of people lined up to enjoy their favourite grilled delicacies as well as traditional sweets.
Fine weather conditions and live music by 'Trio Zorba' added to the celebrative atmosphere as the whole community enjoyed a little taste of Greece.
The event sealed its success for yet another year.