A record crowd attended the opening of the 25th Delphi Bank Greek Film Festival, presented by the Greek Orthodox Community of S.A. in Adelaide on Thursday 11th of October at Palace Nova Cinemas.
The highly acclaimed cultural event made its big return this year with "The Last Note", as the opening film.
Directed by Pantelis Voulagris, 'The Last Note' brings to the big screen the true events of the execution of 200 resistance fighters and Communists on May 1st 1944 in Greece during the German occupation.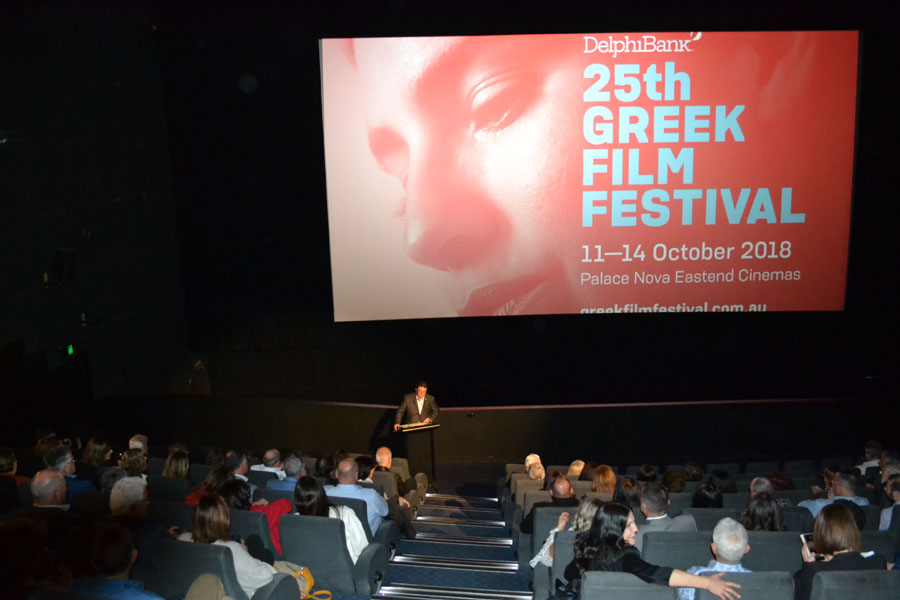 Acting, cinematography and story line, all were successfully put together to produce an impressive film.
The Opening Night of the Festival was just as impressive though.
The Palace Nova cinemas reception area had all Greek elements going, combined with the Greek Orthodox Community's familiar hospitality.
Hundreds of cinema goers, parliamentary representatives, artists and other members of the wider community filled the area enjoying a variety of mezedes and wines while catching up with the latest cultural chatter.
During the official part of the opening night, the President of the Greek Community Mr Bill Gonis said the there's no better way to celebrate Greek cinema in South Australia than hosting the Greek Film Festival.
Mr John Tsoutsikos, Manager of Delphi Bank which sponsors the Film Festival, praised the Greek Communities in general for making the Festival a reality for the last 25 years.
"For 25 years, organisers of the Greek communities around Australia have brought together the best of Hellenic film for us to enjoy.
And you – our audience, family and friends have gathered year after year to celebrate the organisers, the filmmakers and the Hellenic stories," he said.
Other official guests that attended the Opening Night were the Hon Tony Tarzia MP, Speaker of the House of Assembly, The Hon Irene Pnevmatikos, Member of the Legislative Council, Ms Connie Bonaros from SA Best, the Consul General of Greece in South Australia Hon Andreas Konstantinos Gouras and Ms Jayne Stinson, Member for Badcoe.
The 25th Greek Film Festival concluded on October 14th and featured another four films, including 'Jamaica' by Andreas Morfonios.