With a sense of national pride, hundreds of members of the Greek Orthodox Community celebrated the 179th Anniversary of 'OHI' Day, namely the 28th of October 1940.
The Greek National Day celebrations took place at the Cathedral of Archangels Michael and Gabriel in the city on Sunday 27th of October from 11.00am.
The church's interior featured a gigantic Greek flag depicting the celebratory and patriotic spirit of the day with the Great Doxology and the memorial service marking the commencement of the celebrations.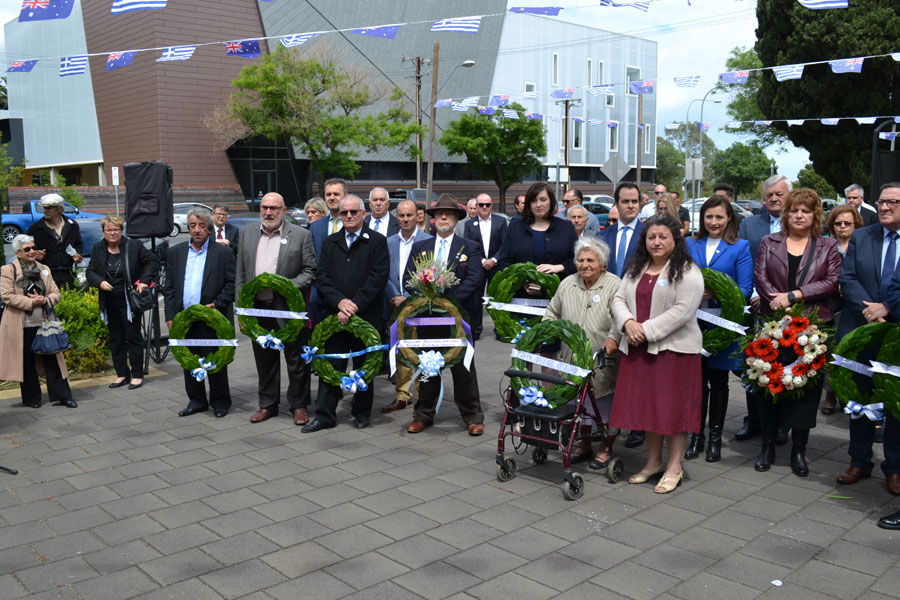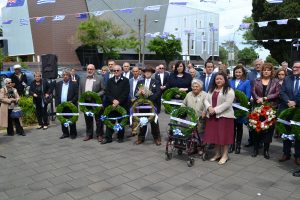 A number of official guests, young students and many members of the Greek Community attended the event.
The Hon Rachel Sanderson MP, Μιnister for Child Protection and State Member for Adelaide, on behalf of the Premier of South Australia the Hon Stephen Marshall, The Hon Tony Tarzia, Speaker of the House of Assembly,
The Hon Irene Pnevmatikos MLC on behalf of the Leader of the Opposition Mr Peter Malinauskas, Mr Frank Pangallo, from SA BEST, Mr Steve Georganas, Federal Member for Adelaide, Ms Jayne Stinson, Member for Badcoe and Dr Valdis Tomanis on behalf of Mr Norman Schueler, Chair of SAMEAC were among the official guests who attended the Greek National Day event.
The celebrations continued at the church's courtyard with the laying of wreaths by the official guests and representatives from local Greek associations.
In his message, the President of the Greek Orthodox Community Mr Bill Gonis said that the duty of all Hellenes is to continuously strive for Greece's freedom, a nation united backed with strength and fearlessness.
The President's message was followed by the Last Post and poem recitals by students from the Community's Afternoon Schools and concluded with the National Anthems.