For the first time in almost two months, members of the general public were allowed to enter the Sts Constantine and Helen Greek Church in Goodwood for the church's name day on May 21st.
It was the first time the church celebrated it's name day amid a pandemic but it was also the first of the Community's churches which welcomed members of the public after all places of worship were forced to shut down because of COVID-19.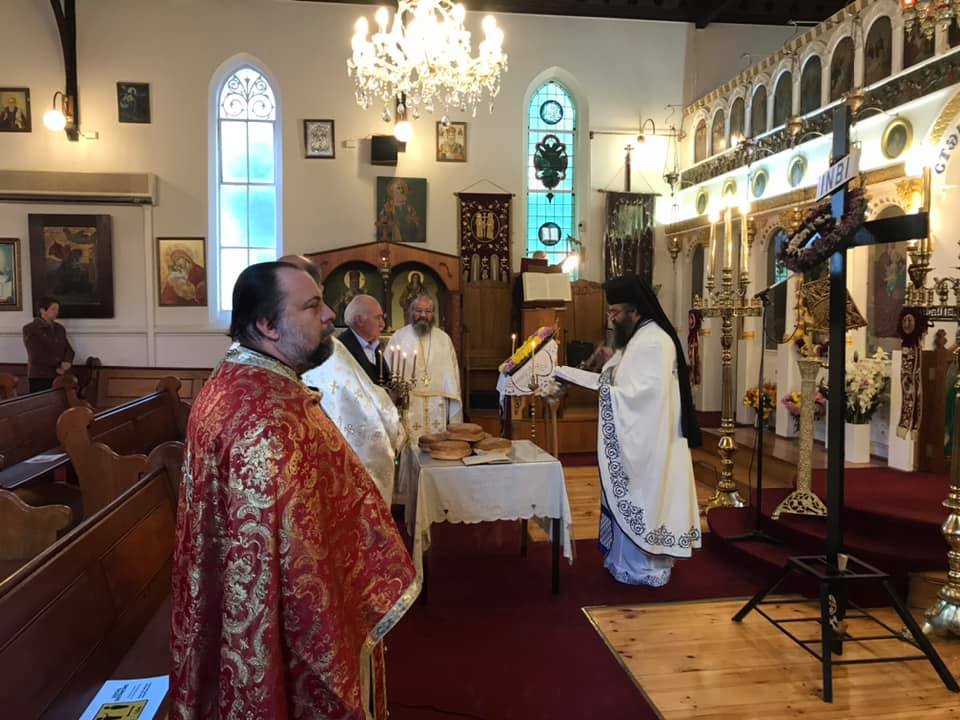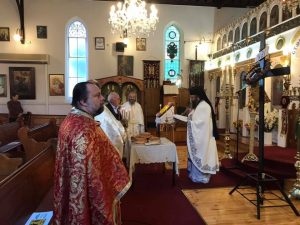 The usually popular religious feast which draws hundreds of people from the Greek community and many local Members of Parliament at the church service and the Goodwood Greek Festival, yesterday only had a handful of faithful attending, as per Government's social distancing policies.
However, both the Evening Vesper on Wednesday and the Divine Liturgy on Thursday were conducted as per normal with the attendance of all the Community's clergy.
The President of the Greek Orthodox Community Mr Bill Gonis joined the ten people who were allowed to enter the church to attend the service.
"I was so happy to see inside our church some of our church members who were so eager to return to their place of worship with which they have such strong spiritual bonds.
We're expecting with the same zest the reopening of all our churches very soon," said Mr Gonis.
After almost two months in self-isolation the volunteers of the church of Saints Constantine and Helen returned to their familiar spots and territories for the first time.
Mr Gonis took the opportunity to thank them all as this coincided with National Volunteers Week, from the 18th until the 24th of May 2020.
For those who were unable to enter the church to attend the celebrative service due to restrictions in numbers of attendees, a live online link offered the opportunity to watch the services though the Community's social media.