When Pontus and Crete meet, the result is culturally explosive.
This is how the 12th Odyssey Festival came to a close this year by showcasing the powerful cultures of Pontus and Crete, on Saturday 28 October at Elder Hall in a truly inspiring show called "Mazi" featuring the music, rhythm and colours of the two regions.
The stage at the packed-out Elder Hall was literally shaking for two hours as the talent of the Community's Dance Academy and the Pyrrhic Cultural Association took over, giving a dance spectacle that had no room for comparison.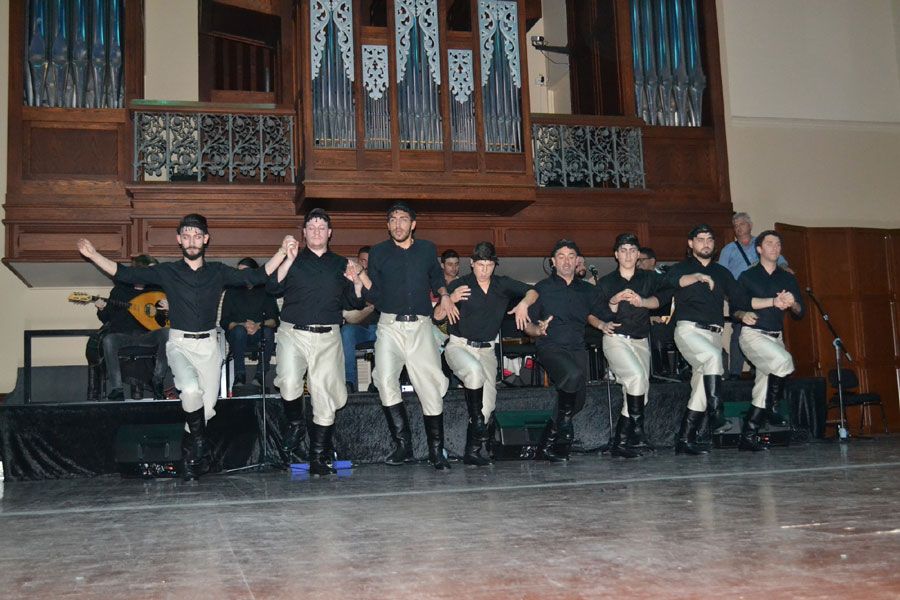 At the same time, the distinct sound of the Pontian and Cretan lyre was strummed by talented musicians and was visually expressed on stage in a swirl of colourful costumes and dazzling performing footwork.
As the eyes were dazzled by the colourful costumes and the powerful dancing, the heart beat was coinciding with the pounding of the daouli, making the show the ultimate cultural treat for the senses.
"The Odyssey finale could not have come to a better close with the magnificent musicians and dancers from Crete and Ponto presenting us their unique musical styles and dance at the Elder Hall," said the President of the Community Mr Bill Gonis.
"Tonight, is an opportunity for the Greek Orthodox Community of SA to share these unique cultures with all of you through music and dance," he said.
The two-hour dance and music spectacle comprised two parts and with the participation of over 60 dancers and 12 musicians from South Australia as well as from interstate who performed around 50 different dance routines and corresponding songs.
"The goal for putting 'Mazi' together was to create an artistic feast for the eyes, a delight for the ears but most importantly a source of enrichment for the soul," said Dance teacher Yiannis Oikonomou from the Community's Dance Academy.
Many members of the audience congratulated the Greek Orthodox Community for the show saying it went beyond their expectations.
The Dance Academy coordinator Mrs Hellas Lucas thanked the dancers of the Academy and the Pyrrhic Cultural Association of S.A as well as the musicians for the hard work they put in, emphasising the fact that this was all done in the name of maintaining the Hellenic national identity and culture.