An unprecedented express of support towards the victims of the Greek bush fires flooded the Olympic Hall last night during a forum to coordinate a relief fund effort, initiated by the Greek Orthodox Community of South Australia.
Over 30 leaders from various Greek and other ethnic associations from South Australia such as the Italian, the Cyprus, the Islamic and the Indian as well as members of Parliament came together to respond to the Greek bushfire catastrophe.
Premier Steven Marshall, Opposition Leader Peter Malinauskas and SA Best MLC Frank Pangallo all joined the Community's President Mr Bill Gonis to coordinate the forum.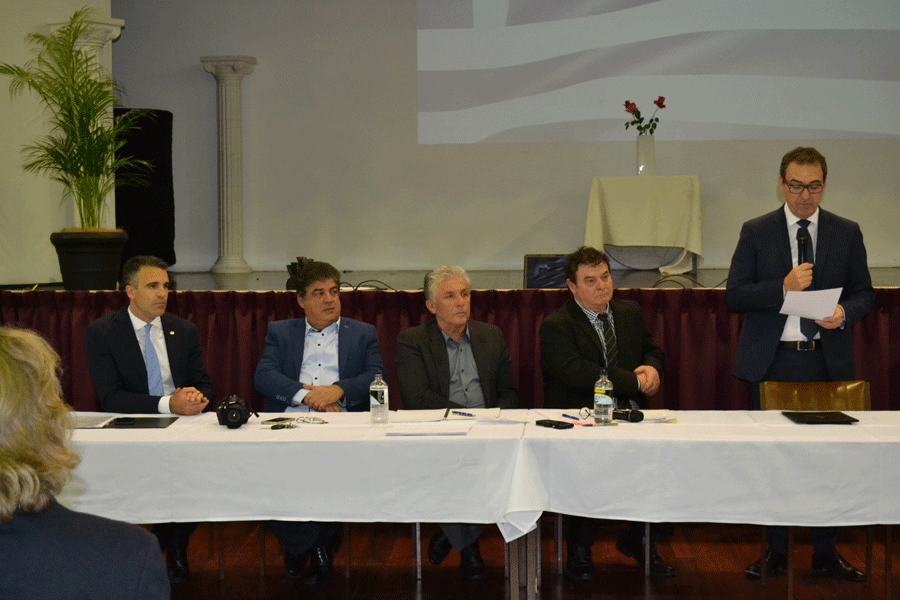 Mr Bill Gonis was moved by the number of people wanting to help Greece and thanked everyone for showing their solidarity in the name of multiculturalism.
Touched by the devastation in the Mati region in Greece the Premier of South Australia Hon Steven Marshall who was part of the panel said that tragedy brought the community together.
"Tonight we gather to show our solidarity to those who have been tragically affected by the recent fires in Greece," said Mr Marshall.
The forum's objectives focused on the exchange of ideas and the establishing of a coordinating committee that would assist and guide the South Australian community and how to contribute.
Several ideas and suggestions were put to the table regarding a course of action in collecting funds as well as where and how to direct it to the areas or people affected.
A different approach to raise funds was presented by one of the participants who suggested a gold coin donation during an AFL Showdown in Adelaide.
The panel collected the ideas and suggestions and went on to form a fund-raising committee.
The Premier said his Government will work with the newly formed committee and will take the next step once it's decided where and how the funds will be directed.